It's been a little while since we last posted, so we thought we should check in with you all to say hello. We've been very flattered by all of the kind emails and messages we've received from you over the last few weeks about LIGHTSOUNDPLAY! and we've really appreciated seeing your photos too!   Here are a few of our favorites so far;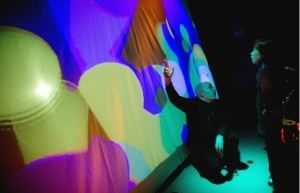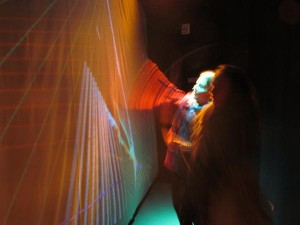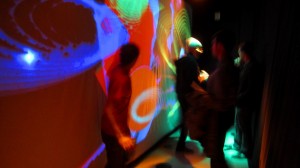 We were also very flattered to see LIGHTSOUNDPLAY! mentioned very favorably on Billy Logan's Blog and on the Shantitea site. Thanks to our new friends Billy and Amanda for your kind words!
If you have any photos/video or posts about LIGHTSOUNDPLAY! we'd love to see them.  You can mail us care of info@subzeroarts.com
So perhaps you're wondering what SubZeroArts is going to be doing next? Well, we're currently planning our next move so it's still a bit early to say, but certainly you'll be the first to know when we announce it.  In the meantime you may be interested to know that our musical project Kalte will be opening for Steven Severin in London, Ontario on November 9th and Toronto, Ontario on November 10th.  Mr. Severin will be performing his new score to the classic film Vampyr and we're honoured to be able to share a stage with one of our heroes.

We do hope that you'll be able to join us at one of the shows or, if you're not able to make it, we hope that you'll keep in touch and let us know what you've been doing!
Rik and Deane/SubZeroArts
PS While we're talking about keeping in touch, if you haven't already why don't you add us on Twitter @SubZeroArts or Like us on Facebook?  Thx!