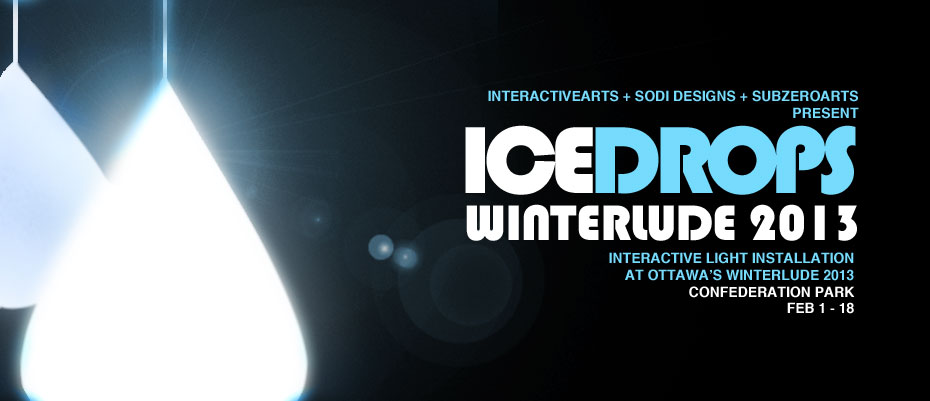 InteractiveArts, SODI Designs and SubZeroArts are proud to present "Icedrops" — an interactive light installation that will be on display at Ottawa's Winterlude 2013 as part of the IllumiNation: Outdoor Light Art Gallery February 1 – 18.
"Icedrops" features a series of large suspended sculptures that instil a clean opaque architectural beauty during the day, and become bioluminescent light-art during the night. SubZeroArts assisted with the light design for the sculptures, and we also provided a soundtrack taken from our installation "LightSoundPlay!", which we presented at Club Saw in September 2012 as part of Nuit Blanche Ottawa.
We're very excited to be able to collaborate on "Icedrops" with InteractiveArts and SODI Designs at Winterlude 2013, and we're thrilled to be able to share this new work with all of our friends in Ottawa!
Follow SubZeroArts on Twitter or like us on Facebook to keep updated with information about "Icedrops", "The Sound is Watching You", and upcoming SubZeroArts projects!