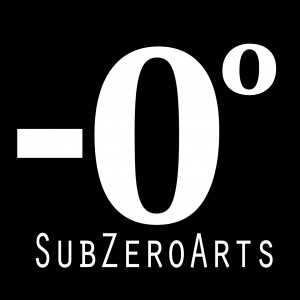 We'd like to thank all of you for your support over the last month of SubZeroArts Bi-Metropolitan Art Madness (heretofore referred to as SZABAM).  Staging a show is always exciting, but staging two shows in two different cities at the same time is exponentially more exciting!  We had an awesome time and we're very grateful for all of your support and encouragement.
We'd like to extend a huge round of thanks to our new friends at New Adventures in Sound Arts who very graciously let us present "The Sound is Watching You" at their awesome space!  Darren, Nadene, Mike, and Ian were all fabulously supportive and helpful hosts, and we really enjoyed being able to hear our work in octo-phonic sound!
We'd also like to give a big thank you to our friends at Interactive Arts and SODI Designs, we had a great time collaborating with them on "Icedrops", and we hope that we'll have more opportunities to work with them in the future!
But most of all we'd like to thank YOU for coming out to see our shows and for all your encouraging words and support over the last month. There is nothing quite as enjoyable as being able to share our work with you, and we're thrilled that you all enjoyed it so much!
So what's up next for SubZeroArts? We can't say just yet, but rest assured that we've already started working on some new projects for you to check out, and we hope to have some new announcements for you soon.  In the meantime you can like us on Facebook, or follow us on Twitter to make sure that you're kept in the loop!
Thanks again, we'll be seeing you soon!
Rik and Deane/SubZeroArts
P.S. SubZeroArts is 100% artist-funded, so if you'd like to support our future work with a monetary donation, we would gladly accept any contribution you might like to make — large or small — with our utmost thanks and gratitude. Visit our donations page to find out more!