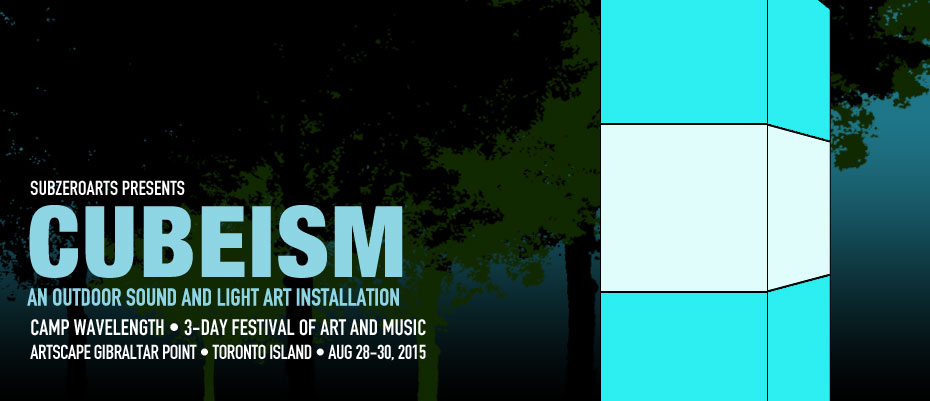 SubZeroArts are pleased to announce that we'll be presenting our latest installation "Cubeism" as part of Camp Wavelength at Artscape Gibraltar Point on the Toronto Island, August 28th to 31st. It's been a long time since we've done something in Toronto and we're really looking forward to seeing you there!
Cubeism is a new installation we've created for Camp Wavelength that uses light and sound to inform a location, creating a soothing new space to explore. We think it's perfect for an outdoor event like Camp Wavelength which sounds to us like the best show of the summer. With bands like Holy Fuck, The Wooden Sky, Do Make Say Think, Loscil and more, Camp Wavelength promises to be a weekend to remember and we're thrilled to be part of it.
We'll be giving you some more details as we get closer to the show, but if you're interested in finding out more about what's in store that weekend you can visit the Camp Wavelength site. And if you want to keep up with SubZeroArts, be sure to like us on Facebook, or follow us on Twitter.
Looking forward to seeing you at Camp Wavelength!
Rik and Deane
SubZeroArts