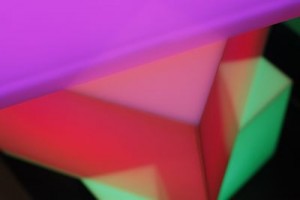 We were most flattered to be included as part of John Pohl's article on Art Souterrain in the weekend edition of the Montreal Gazette.  We met with John on opening night of the event and we had a very interesting conversation about art and security and a number of other topics.  Thanks for the support John!
Have you had a chance to see TouchCubes yet?  It's on display at the Centre de Commerce Mondial de Montreal (747, Car Victoria) until Sunday March 15th. We hope you'll have the chance to stop by between now and then, but if you need any further incentive if you take a picture of yourself with the TouchCubes and post to Twitter or Facebook with the hashtag #meandthecubes. we'll send you a very special SubZeroArts coffee mug! Available in both left- and right-handed versions, these mugs are valuable and desirable pieces that we're sure you would love to add to your personal art and/or mug collection!
Looking forward to seeing your pictures!
Rik and Deane