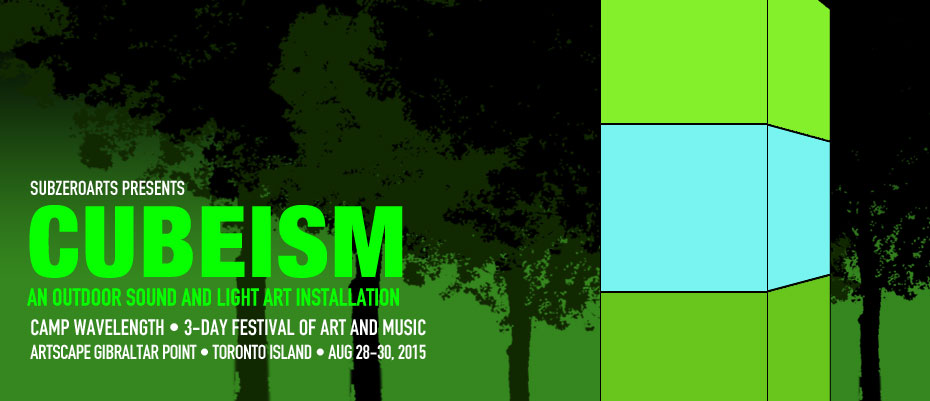 We're less than one week away from Camp Wavelength, and we've been working like busy little bees to get everything ready for the debut of Cubeism. It's been a long time since we've done an installation in Toronto and we're really excited about sharing the cubes with all of our T-Dot friends!
So a few of you have already been in touch with us about details and logistics and all that super-important stuff. So we've been directing everybody to this awesomely awesome Camp Wavelength Info page that details everything you need to know about ticket prices, set times, traveling to the site by ferry, and what to bring for camping, among other good stuff like band bios and other neat things including a picture of us in our parkas on page 18 taken by our friend Melanie May Taillon! And just so you know, if you aren't really that interested in camping, there are also day passes available too so you can enjoy the show and then go home to sleep in your own bed afterwards if you want.
So yeah, everything is coming together nicely, we're really excited about next weekend, and we hope you are too!
Rik and Deane